Interview With Catalia Health CEO & Founder, Cory Kidd
Andra Keay | January 17, 2017
Catalia Health is leading the surge in social robotics, with Mabu, their patient care management system. Catalia Health likes to be seen primarily as a health company that utilizes robots, rather than a robotics company. This focus on solving real world problems while shipping a product has seen Catalia attract both customers and investors, and recently close their Series A round.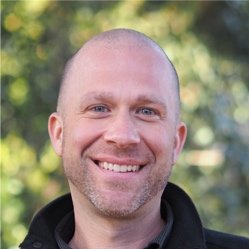 Interview with Cory Kidd, Founder & CEO of Catalia Health
(edited for clarity)
What is Catalia Health?
Catalia Health is a patient care management company. We focus on helping patients adhere to their treatment, whether that be taking medication, or managing chronic disease over the long term. That's the focus of what we do, and part of how we deliver this to patients is through a cute little robot called Mabu who engages with patients through conversation. She's a little over a foot tall, and can sit wherever you want to put her … on a countertop or bedside table … and she has big eyes that make eye contact with you while you're talking to her. Conversations with her might last a minute or two, or maybe five or ten minutes; it really depends on the individual patient and what they want to talk about…